Carol Spenser - MD / Creative Director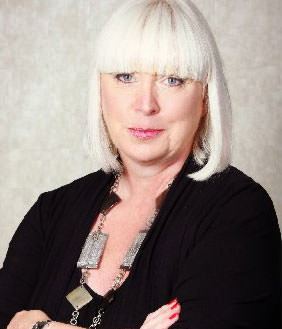 After previous careers in Fashion and Beauty PR and Image Consulting, Carol Spenser founded Style Directions in 1991 to bring together these different sectors which had, to that date, operated independently. Since then, she has helped tens of thousands of women and men, including leading celebrities and political figures, discover their best style and improve their confidence through her unique brand of advice, products and service.
Carol is an informative and entertaining speaker/presenter and is in high demand for her work in the retail sector and the media world of TV, radio and journalism. She has written six best-selling books; trained hundreds of Style Consultants in the UK and abroad: introduced Personal Shopping to the UK High Street; pioneered computer-based style and colour analysis and continues today to bring new and innovative methods and concepts to the Style & Image industries.
---
Ariane Poole - Celebrity Make-Up Artist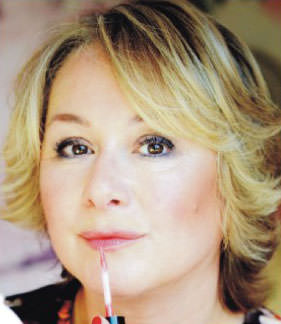 Celebrity Makeup Artist Ariane Poole's passion for all things makeup and beauty started at a very early age. After completing a degree in Cosmetology in Canada, she worked for a brief time in Vancouver before being headhunted by Biba UK in the late 70's to be their official makeup artist. Upon arriving in London in Spring '79 she discovered that she was one of only a handful of professional makeup artist in the country.
Ariane's immensely successful career has spanned over 25 years. A leading name in her field, Ariane works with many of the top fashion & beauty photographers and an impressive list of celebrities.
Internationally renowned, Ariane is regularly asked to predict future trends in make-up, as well as give advice and tips on application techniques. Ariane is a regular contributor to many magazines, newspapers and websites.
A regular face on TV, Ariane's appearances include Style Challenge, GMTV -Lorraine Kelly (beauty presenter for 7 years), This Morning (beauty presenter for 6 years) and the Granada Breeze Make-over Show - 'Livetime'. Ariane also appeared on Granada's immensely popular 'Makeover Hit Squad' and presented beauty on the Wellbeing Channel. Past credits also include a weekly beauty slot on the Big Breakfast, a 26 part series 'Let's Get Beautiful' for Carlton Digital and the Special K Lifestyle series for Sky.
Ariane has worked with Celebrities like Catherine Zeta Jones, Penelope Cruz, Vendella, Yasmin Le Bon, Anna Friel, Zoe Ball, Queen of Jordan, Queen Noor of Jordan, Valerie Campbell, Andie McDowell, Iman, Talisa Soto, Femke Jansen, Rachel Weiss, Inez Van Lamsveerde, Veronica Webb, Christy Turlington, Uma Thurman, Jacqueline Bisset, Cilla Black, Helena Bonham Carter, Shikira Cane, Jackie Collins, Amanda Donahue, Tara Fitzgerald, Emma Forbes, Julie Walters, Princess Von Furstenburg, Pia Getty, The Queen & Princess of Greece, Fern Britton, Patricia Hodge, Elizabeth Hurley, Bianca Jagger, Felicity Kendal, Emily Lloyd, Joanna Lumley, Nanette Newman, Tandy Newton, Julia Ormand, Joan Rivers, Lady de Rothchild, Jane Seymour, Twiggy, Donatella Versace, Ruby Wax, Duchess of York, Alberta Ferretti, Lulu, Britney & Alex - John Frieda Advertising, Tess Daley, Melanie Sykes, June Sarpong, Denise Van Outen, Julia Carling, Lisa Snowdon Gail Porter, Sadie Frost, Saffron Burrows, Tara Banks, Diana Moran, Jodie Kidd, Susanna Constantine (Triny & Susanna), Lorraine Kelly, Katy Hill, Bryan Ferry, Phil Collins, The Nolans, Duran Duran, Kim Wilde.
She has also been a part of Fashion Shows like John Galliano, Browns, Caroline Charles Debenhams, Emanuel, Betty Jackson, Jaeger, Donna Karen, Edina Ronay, Miss Selfridge, Alders, Selfridges, St. Martins, Wallis, 30 Years of Butler Wilson, 40 Years of Butler & Wilson, Breast Cancer Care Fashion Shows from 1998 to present day and Graduate Fashion Week 2009, 2010, 2011, 2012, London Fashion Week 1979 to 2001.
After 4 very successful years as Boots No7's International spokes person Ariane launched her own cosmetic range "ariane poole* London Cosmetics" in December 2002.